Losing all of your teeth in the upper or lower jaw can be a daunting thought. If your dentist has found that your teeth can't be saved, or if you are already missing all or most of your teeth, dentures may be a viable solution. With dentures, you can restore the ability to speak and chew normally, and smile without embarrassment.
Dentures are often a removable prosthetic that sits on top of the gums in place of your natural teeth. They can be full – to replace all teeth on the top or bottom – or partial, to replace several teeth. When you are missing teeth, dentures can work to return your life and your appearance to normal. In the past, dentures may have been more noticeable and had a "fake" appearance but when designed by a quality dentist such as Smiley Dental, dentures can closely resemble natural teeth, eliminating the embarrassment of having those around you know you are wearing them. In addition, while dentures have had a reputation of fitting poorly or moving, rocking, or sliding in the mouth, our dentist can actually implant posts into the jaw to anchor the dentures so they become more permanent and any movement is eliminated. We provide full and partial dentures to all patients in or around Lowell, Dracut, Methuen, Tyngsborough, Pelham, Lawrence, Boston, Mattapan, Hyde Park, Roslindale, Milton, New Bedford, Fairhaven, Mattapoisett, Acushnet, Rochester, Marion.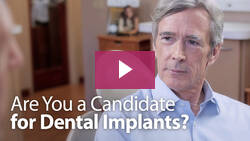 If you are facing a diagnosis of needing to have your teeth removed, or are already missing all or most of your teeth because of decay or damage, please contact Smiley Dental to find out how today's dentures can fit your lifestyle and your budget. Let us help you find a solution to bring your smile back.